Where beauty is born
Private tours and daily Istanbul tours will help you see Istanbul in a different light. Istanbul is not only history. It is also one of the most fertile places for artists. With its beautiful atmosphere, artists are able to create many things to express themselves. One of the places where you can see them inventing is Istanbul Modern – a big building.
The Istanbul Museum of Modern Art is Turkey's first private museum to organise modern and contemporary art exhibitions. It was founded in 2004 and occupies an 8,000 square metre site on the shores of the Bosphorus. The number of private museums in Turkey has increased to 177 museums and they are all under the inspection of the Culture and Tourism Ministry (guided Turkey tours).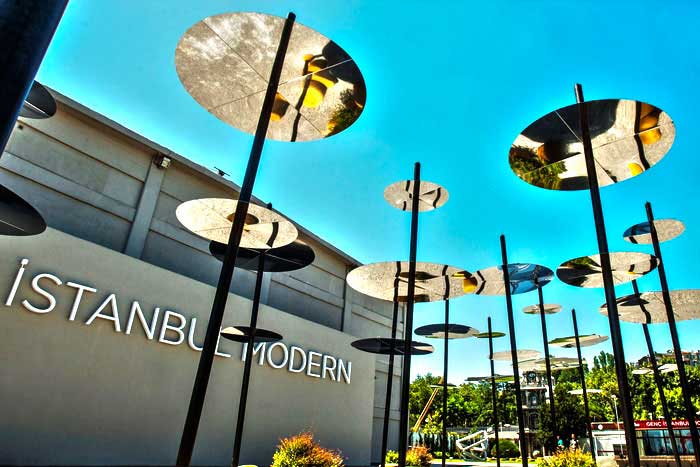 Istanbul Modern embraces a global vision
Istanbul Modern embraces a global vision to collect, preserve, exhibit and document works of modern and contemporary art. And also make them accessible to art lovers.
As part of its commitment to sharing Turkey's artistic creativity with wide audiences and promoting its cultural identity in the international art world, Istanbul Modern hosts a broad array of interdisciplinary activities.
Apart from permanent and temporary exhibition galleries, a photography gallery, and spaces for educational and social programs, the museum offers a cinema, restaurant, design store and an extensive library. Contact me for more information.
Istanbul Modern Cafe, located on the upper floor, has a fabulous Bosphorus view.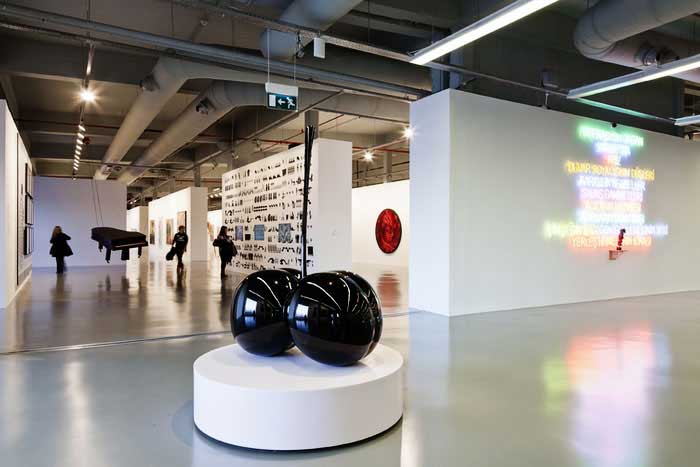 Local artists – tours Istanbul
Downstairs you can see local artists while on the first floor there are many interesting exhibitions. Look for works by Sekere Ahmet Ali Pasa (1841-1907), Orhan Peker (1927-1978), Ismet Dogan (1957- ), Omer Kalesi (1932- ), Cihat Surak (1915-1994), Ihsan Cemal Karaburcak (1897-1970), Avni Arbas (1919-2003), Sema Gurbuz (1960- ) and Adnan Coker (1927- ). It's the temporary exhibitions and permanent installations in the downstairs spaces that really stand out.
It might not be enough to fill whole day of your private Istanbul tour by itself but it can easily be the part of your tours Istanbul. After you get to know Istanbul a little bit, you might consider another part of Turkey, Ephesus, maybe. If you are interested in museums, consider visiting Ephesus museums, charming and well-organised ones (Ephesus day tours).